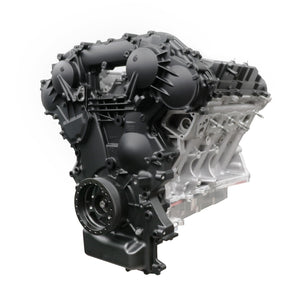 Overview
RD Engineering develops and builds each of their track proven R35 engines in-house. Each engine block and heads are blueprinted, matched, and meticulously assembled with the highest quality parts. 
Specs
HP: 1200
RPM: 7400
Displacement: 3.8L
Block: OE Nissan
Crankshaft: OE Nissan
Rods: RDE Spec Carrillo
Pistons: RDE Spec CP
Main Studs: OE Nissan
Headstuds: OE Nissan
Cylinder Head: RDE
Camshafts: OE Nissan
 * Good engine core required.  New cores available, call for pricing.